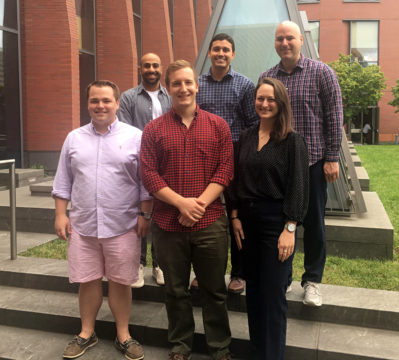 The Ethics & Legal Studies Doctoral Program at Wharton focuses on the study of ethics and law in business. It is designed to prepare graduates for tenure-track careers in university teaching and research at leading business schools, and law schools.
OVERVIEW
The Ethics & Legal Studies Doctoral Program at Wharton trains students in the fields of ethics and law in business. Students are encouraged to combine this work with investigation of related fields, including Philosophy, Law, Psychology, Management, Finance, and Marketing. Students take a core set of courses in the area of ethics and law in business, together with courses in an additional disciplinary concentration such as management, philosophy/ethical theory, finance, marketing, or accounting. Our program size and flexibility allow students to tailor their program to their individualized research interests and to pursue joint degrees with other departments across Wharton and Penn. Resources for current Ph.D. students can be found at http://www.wharton.upenn.edu/doctoral-inside/.
Our world-class faculty take seriously the responsibility of training graduate students for the academic profession. Faculty work closely with students to help them develop their own distinctive academic interests. Our curriculum crosses many disciplinary boundaries. Faculty and student intellectual interests include a range of topics such as:
Philosophy & Ethics: • philosophical business ethics • normative political philosophy • rights theory • theory of the firm •  philosophy of law • philosophy of punishment & coercion • philosophy of deception and fraud • philosophy of blame and complicity • climate change ethics • effective altruism • integrative social contracts theory • corporate moral agency
Law & Legal Studies: • law and economics • corporate penal theory • constitutional law • bankruptcy • corporate governance • corporate law • financial regulation • administrative law • empirical legal studies • blockchain and law • antitrust law • environmental law and policy • corporate criminal law • corruption • negotiations.
Behavioral Ethics: • neuroscience and business ethics • moral psychology • moral beliefs and identity • moral deliberation • perceptions of corporate identity.
Our program prepares graduates for tenure-track careers in university teaching and research at leading business schools and law schools. We have an excellent record of tenure-track placements, including Carnegie Mellon University, Notre Dame University, and George Washington University.  Click here to see our placements.
Students enter the program from a wide variety of disciplinary backgrounds, including undergraduate degrees in business, philosophy, pre-law, psychology, and sociology. Some students have earned master degrees or law degrees prior to admission. Prior coursework in ethics, law, social sciences, or philosophy is considered a plus, although no formal credentials in any one of these areas is a prerequisite.
Course of Study
The course of study for the Ph.D. requires the completion of sixteen graduate course units, including two core doctoral seminars as well as two core courses in statistics. Some graduate-level credit from courses at other universities may transfer to Wharton. The expected time required to complete the degree is five years. Students receive tuition waivers, health insurance, and an annual living stipend. Students are expected to play an active and engaged role in the department's and the University of Pennsylvania's scholarly community while pursuing their degree, and as such, they are expected to be resident in the local area as they progress through the program.
Academic Enrichment
The Department regularly hosts junior and senior scholars from around the world for talks, lunches, and seminars. Doctoral students are encouraged to take full advantage of these opportunities.
The Legal Studies & Business Ethics Seminar Series features speakers from various areas of law and business ethics.  A wide range of recent topics includes Coin-Operated Capitalism, Paying People to Take Health Risks, The Curious Case of Social Enterprise Law, and Assigning Blame in the Wake of the Financial Crisis.
The Zicklin Center Normative Business Ethics Workshop Series provides a regular forum for scholars working on business ethics from a normative perspective.  A wide range of recent topics includes the Ethics of Big Data in Genomics, Boycotting the Boycott, a Reflection on the Duty of Charity Within Shareholder Theory, and Workplace Sexual Harassment as Sex Discrimination.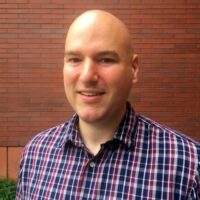 More
I came to Wharton after working in local government policy, studying social entrepreneurship in an MBA program, and enduring two years as a strategy consultant. By the time I got here, I had an eclectic bundle of interests and experiences–however, I did not think of them as "research interests" until I began the program!
I am broadly interested in the effect of business on society and vice versa, with a focus on organizations that are run by and/or seek to help disadvantaged groups. In one current project, I study how microfinance organizations balance social outreach with financial sustainability; in another, I study how minority business owners anticipate and respond to government persecution. As a joint degree student in Management and Ethics & Legal Studies, I feel fully immersed in both descriptive (what happened) and normative (what should happen) discussions on these issues.
This department provides an unusual degree of flexibility to mold the program to fit our individual interests. I worked closely with both departments to create a customized joint degree plan, and I felt supported throughout the process. As a result, I feel empowered to pursue topics that I am passionate about, even at this early stage of my research career. It is great–and rare–to be in an environment that is both entrepreneurial and nurturing!
Focus intensely on (a) identifying topics that you genuinely think are interesting and important, and (b) cultivating a distinct and thoughtful point of view on those topics. When I was applying, I remember being discouraged by the intimidating numbers, the seemingly opaque and unpredictable process, and of course the internet message boards. My life (and perhaps, my application) improved when I let go of the box-checking mentality and embraced the true and unique aspects of my journey that informed my candidacy. This mentality has also kept me grounded and content now that I am in the program.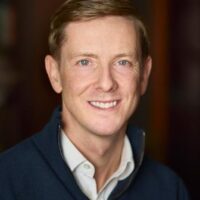 More
Chris Hughes is a Senior Fellow at the Institute on Race, Power, and Political Economy at The New School and the co-founder and chair of the Economic Security Project. His research focuses on contemporary issues in progressive political economy, including the history of central banking, antimonopoly policy, guaranteed income studies, and tax policy. Hughes is currently writing a book on the history of American economic governance entitled Marketcrafting: How the Visible Hand Shapes the Economy to be published in 2025 by Simon and Schuster. His first book, Fair Shot: Rethinking Inequality and How We Earn, was published by St Martin's Press in 2018.
Hughes has a masters in Economics from The New School of Social Research and graduated from Harvard magna cum laude with a bachelors in History and Literature. He was a co-founder of Facebook and directed Barack's Obama's digital organizing efforts in 2008. A former member of the Council on Foreign Relations, Hughes chairs the board of the Brooklyn-based Foundation for Community Psychoanalysis, and serves on the boards of the Chamber Music Society of Lincoln Center and the Washington Square Park Conservancy.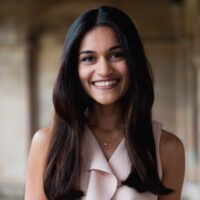 More
I majored in business administration during my undergraduate degree, following which I was involved in brand marketing and corporate responsibility for the Estée Lauder Companies. During my bachelor's degree and my time in the corporate world, I had a growing interest in morality and, more specifically, how ethics should apply within the context of business. This led me to pursue an MLitt in Philosophy at the University of St Andrews and, currently, the Ethics and Legal Studies PhD at Wharton.
During my search for doctoral programs, I was looking for something very specific: a program that would allow me to ask philosophical questions about business organisations, how they should be operated, how their members should behave, and so on. Unlike traditional programs at philosophy or business departments, Wharton's LGST PhD is unique in that the aim is to prepare students to become academics in business ethics itself. I valued the opportunity to build foundations in business, economics, philosophy, and law. Additionally, I appreciated that we would simultaneously hone skills in our preferred methodology and dive deeper into areas of research we find most interesting. I was fortunate to interact with some of the faculty members and current students one-on-one and via the Zicklin Center's workshops (enabled by the shift from in-person to the Zoom room). These interactions allowed me to discover first-hand the fantastic academic culture of the department and its members' passion for normative business ethics.
I would advise prospective students to first focus on themselves: What ideas are you constantly thinking about? What types of questions are you eager to explore and have answered? And, in what ways do you like solving these puzzles? Next, find the department and set of faculty that can best support you in asking these questions, finding ways to solve them, and, eventually, discovering answers to them!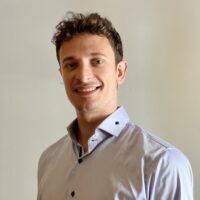 More
Alessio Salviato joined the PhD program in Legal Studies and Business Ethics in 2023, after having completed his BA in Management at University of Padua (UniPd) and a two-years MPhil in Philisophy at Vita-Salute San Raffaele University (UniSr), where he is currently finishing his PhD in Ethics. Before the PhD, he worked as a corporate social responsibility strategist in a multinational company. He is a member of the European Business Ethics Network (EBEN) and the International Society of Business, Economics and Ethics (ISBEE).
He is interested in corporate moral responsibility; corporations and politics; and philosophical arguments for and against capitalism.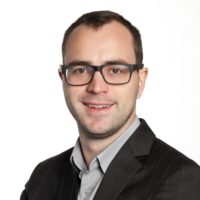 More
I was drawn to studying and researching the vicious cycle of systemic corruption since 2014 with a particular and growing interest in the nuances of the relationship between businesses and corruption. The interdisciplinary approach, the world-class faculty, and the overall academic design of the Ethics & Legal Studies Doctoral Program at Wharton provide the ideal setting for pursuing that interest and will enable me to approach his subject of study from multiple angles.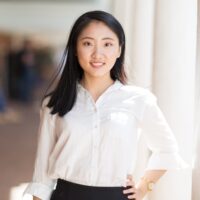 More
My main research interests lie in moral psychology and applied political philosophy in the context of free markets.
I studied political philosophy and double majored in statistics in college. After graduation, I worked in the industry of economic consulting and served as a staff to expert witnesses who testified in court about economic issues related to antitrust and class action lawsuits. My interest in corporations and market phenomena sprung during that period. Later, I pursued an MA in philosophy at Georgia State, where I studied market phenomena related to emergent technologies such as sustainable brands and state surveillance embedded in markets. In the future, I hope to hone into some of these topics.
Meanwhile, I am drawn to moral psychology, especially emotion-based approaches to moral motivations and moral decision-making. At the LGST Ph.D. program, I plan to further study corporate organization so that I can apply theories in moral psychology to better understand how people make decisions of moral significance in their everyday practice inside corporations.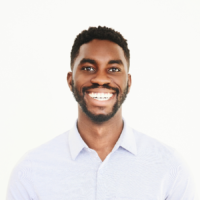 More
Since the 2008 financial crisis, there has been a public emphasis on the ethical responsibility of the economic and financial policy-making agencies that oversee the financial system. I hope to explore methodological approaches to ethics and critically apply that to economic and financial policymaking, particularly during crisis time. Wharton not only offers the ethical foundation for my research on what responsibility, if any, such agencies have towards economic participants, but a faculty who will engage and are well versed in the economic, legal, and policy questions that arise along the way. I am confident that as my research evolves, Wharton's interdisciplinary nature and faculty will offer expert guidance in whatever direction I go.