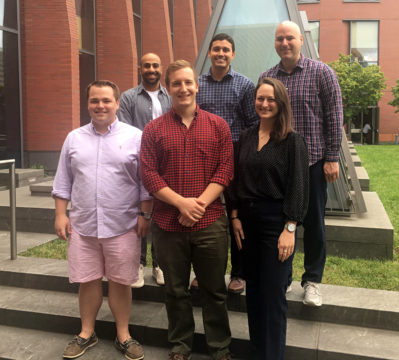 The Ethics & Legal Studies Doctoral Program at Wharton program focuses on the study of ethics and law in business. It is designed to prepare graduates for tenure-track careers in university teaching and research at leading business schools, law schools, and other programs.
Students take a core set of courses in the area of ethics and law in business, along with courses in an additional disciplinary concentration such as management, philosophy/ethical theory, finance, marketing, or accounting. Students can take courses in other Penn Departments and can pursue joint degrees. Additionally, our program offers flexibility in course offerings and research topics. This reflects the interdisciplinary nature of our Department and the diversity of our doctoral student backgrounds.  Resources for current Ph.D. students can be found at http://www.wharton.upenn.edu/doctoral-inside/.
Faculty and student intellectual interests range over topics including international business ethics and human rights, corruption, behavioral ethics, corporate governance, social impact, environmental law and policy, securities law, normative political theory, deontological ethical theory, negotiations, and corporate criminal law.
Application Information
The Ethics & Legal Studies Doctoral Program at Wharton invites applications for Fall 2019. 
One may apply online for the Ethics & Legal Studies Doctoral Program by going to: http://www.wharton.upenn.edu/doctoral/admissions/apply.cfm.   The application deadline is December 15 each year. Strong GRE or GMAT scores are required. GRE scores are preferred. The last possible test date for the GRE and GMAT is December 15. Official results must be available by mid-January.
Students enter the program from a wide variety of disciplinary backgrounds, including undergraduate degrees in business, philosophy, pre-law, psychology, and sociology. Some students have earned master degrees or law degrees prior to admission. Prior coursework in ethics, law, social sciences, or philosophy is considered a plus, although no formal credentials in any one of these areas is a prerequisite.
Course of Study
The course of study for the Ph.D. requires the completion of sixteen graduate course units, including two core doctoral seminars as well as courses in statistics and two core . Some graduate-level credit from courses at other universities may transfer to Wharton. The expected time required to complete the degree is five years. Students receive tuition waivers, health insurance, and an annual living stipend. Students are expected to play an active and engaged role in the department's and the University of Pennsylvania's scholarly community while pursuing their degree, and as such, they are expected to be resident in the local area as they progress through the program.
Academic Enrichment
The Department regularly hosts junior and senior scholars from around the world for talks, lunches, and seminars. Doctoral students are encouraged to take full advantage of these opportunities.
The Legal Studies & Business Ethics Seminar Series features speakers from various areas of law and business ethics.  A wide range of recent topics includes Coin-Operated Capitalism, Paying People to Take Health Risks, The Curious Case of Social Enterprise Law, and Assigning Blame in the Wake of the Financial Crisis.
The Zicklin Center Normative Business Ethics Workshop Series provides a regular forum for scholars working on business ethics from a normative perspective. Topics for the 2018-2019 academic year include the Ethics of Big Data in Genomics, Boycotting the Boycott, a Reflection on the Duty of Charity Within Shareholder Theory, and Workplace Sexual Harassment as Sex Discrimination.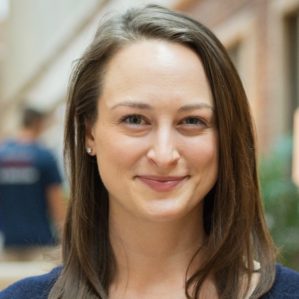 Lauren Kaufmann
3rd year Ph.D. Student
I applied to Wharton while studying at the London School of Economics for a Master's degree. At the LSE, my research focused on ESG investing—and in particular, the movement of private capital toward investing in women and girls. Once I arrived at Wharton, I turned toward a more expansive but related topic: how people's ethical values inform their market decisions and workplace behaviors.
Our doctoral program is incredibly interdisciplinary and elastic, so it can accommodate students' diverse interests and connect them to the best resources on campus. For instance, my research falls into an area called behavioral ethics, so I have taken classes in the Psychology, Philosophy, and Management departments here at Penn.
I would advise applicants to remember that a doctoral program will be a significant portion of your life and thus to choose a program wisely. At minimum, you will be there for half a decade. So, find a place (institution, research team, city) where you feel you can thrive: academically, intellectually, socially, and emotionally. It matters more than you think.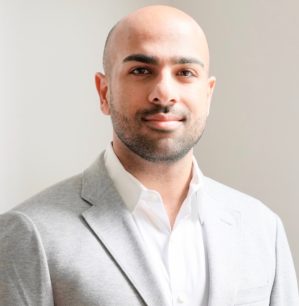 Suneal Bedi
5th year Ph.D. Student
I was interested in employment discrimination and how a company regulates the demographics of its employees as a way to build its brand. I continue to be interested in this topic, but attack it from a different methodological perspective now using more empirical and legal methods.
I appreciate the freedom to research what I'm passionate about. Our program is designed to help students find what is it that they are really interested in and then support students in researching that topic.
I think it's important to have an understanding of who you might want to work with. Even if you do not know what it is you want to write about or research, faculty in our department do many different things, use many different methods, and come from many different backgrounds. It's important to have a few people with whom you would be interested in working.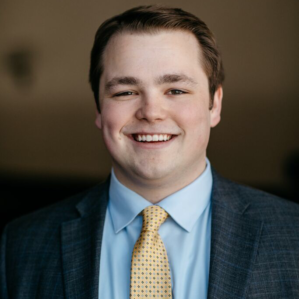 Matthew Caulfield
3rd year Ph.D. Student
I actually entered with a desire to study philosophy of private law. I was really interested in the normative foundations of corporate tort liability (e.g. respondeat superior), corrective justice, and the morality of contract. But my interests evolved as I was exposed more to normative business ethics. Now I'm focused more on select topics in normative business ethics, including the ethics of organizational secrecy, normative accounts of just pay/compensation, and ethics in strategy.
The department is incredibly supportive of our work both in terms of the time faculty will dedicate to give us input on our work and in terms of administrative and financial support. My alternative was entering the private sector, but I ultimately cemented my decision to come to the program after I learned about the kind of resources it could offer us.
Talk to us (the PhD students)! We're probably best positioned to give you a glimpse into what the PhD is like. A huge part of my decision on whether to do a PhD (and where to do a PhD) had to do with the kind of work the program's alumni found, and the kind of research they now do.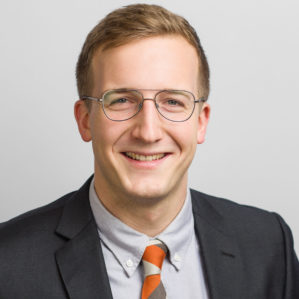 Carson E. Young
5th year Ph.D. Student
I came to the program after having done an MA in philosophy, and my research interests at that time were mainly in the areas of ethics and political philosophy, especially global justice. My MA thesis focused on ethical debates around guest worker programs. My interests shifted to topics more directly related to business ethics once I started the program.
Compared to other Ph.D. programs, we are lucky to have a lot of financial support for research and conference travel. Thanks to this support, I have been able to present my research in many different venues during my Ph.D. studies. These experiences have also allowed me to meet scholars at other universities with similar interests.
I would advise applicants to reach out to current Ph.D. students to get the inside scoop on what the program is like. No matter how much information you are able to glean from the program website or other online sources, there's no substitute for talking to someone who is actually in the program themselves.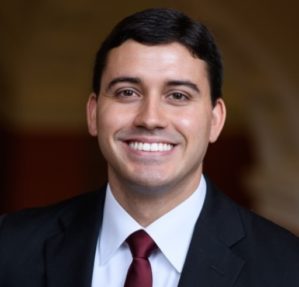 William R. Heaston
1st year Ph.D. Student
I enrolled in the Ethics and Legal Studies Doctoral Program following the completion of my first year of studies at Penn Law.  My main research interests are in the areas of organizational corruption, anti-corruption law, and corporate compliance.  I plan on employing theoretical and methodological approaches from law, ethics, and organizational studies to generate new insights on how governments and companies can better tackle corruption, craft effective compliance programs, and build ethical organizational cultures.
As a joint J.D. / Ph.D. student, I really appreciate how the doctoral program fully embraces interdisciplinary study.  The faculty and students here approach their research interests from a variety of disciplinary perspectives.  These perspectives range from doctrinal legal research and philosophical ethics to historical analysis and behavioral ethics approaches spanning various social science disciplines.  Our department's expertise in multiple disciplines made it easy for me to find faculty who are doing research in areas that interest me and who are receptive to my plans to study corruption using tools from different disciplines.
I would advise applicants to find a faculty member in our department whose research interests are closely aligned with their own.  At its core, a Ph.D. is essentially an individually tailored apprenticeship, and identifying a faculty advisor early on who shares your own interests can make a world of difference in terms of acquiring the tools and information needed to succeed as a researcher.  Applicants should also feel free to reach out to current Ph.D. students and alumni.  The best practical advice I received was from these sources, and potential applicants should take full advantage of both of them.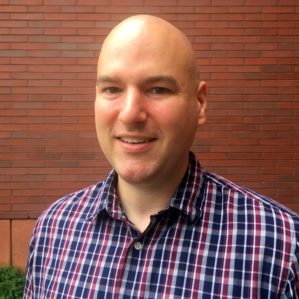 Brian E. Hathaway
3rd year Ph.D. Student
I came to Wharton after working in local government policy, studying social entrepreneurship in an MBA program, and enduring two years as a strategy consultant. By the time I got here, I had an eclectic bundle of interests and experiences–however, I did not think of them as "research interests" until I began the program!
I am broadly interested in the effect of business on society and vice versa, with a focus on organizations that are run by and/or seek to help disadvantaged groups. In one current project, I study how microfinance organizations balance social outreach with financial sustainability; in another, I study how minority business owners anticipate and respond to government persecution. As a joint degree student in Management and Ethics & Legal Studies, I feel fully immersed in both descriptive (what happened) and normative (what should happen) discussions on these issues.
This department provides an unusual degree of flexibility to mold the program to fit our individual interests. I worked closely with both departments to create a customized joint degree plan, and I felt supported throughout the process. As a result, I feel empowered to pursue topics that I am passionate about, even at this early stage of my research career. It is great–and rare–to be in an environment that is both entrepreneurial and nurturing!
Focus intensely on (a) identifying topics that you genuinely think are interesting and important, and (b) cultivating a distinct and thoughtful point of view on those topics. When I was applying, I remember being discouraged by the intimidating numbers, the seemingly opaque and unpredictable process, and of course the internet message boards. My life (and perhaps, my application) improved when I let go of the box-checking mentality and embraced the true and unique aspects of my journey that informed my candidacy. This mentality has also kept me grounded and content now that I am in the program.